01/
Computer Repair
From maintenance and virus removal, to upgrading or a complete transfer to a new machine, the Computer Guy can solve most of your problems!
02/
Website Design
With an online presence being critical in today's world, let the Computer Guy update your existing website or create a brand new experience for your customers.
03/
WUS & WSS
Secure your WordPress site this these two monthly services from the Computer Guy.
04/
Office Equipment
Phone systems, copiers: your office is filled with technology. Let the Computer Guy fix your difficulties.
All your computer needs!
Serving Angel Fire, Taos, Red River, Eagle Nest, Cimmarron & Raton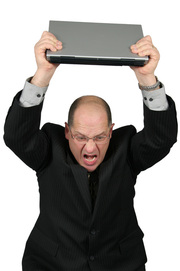 * Computer repair
* Virus Removal
* Hardware upgrading
* Software install & updating
* PC-to-PC tranferring
* Website Design & Updating
* PHP Scripting
* Open Source software
* Telephone Systems Programing
* Office Equipment Setup & Maintenance
(Fax, Printers, Copiers, All-In-Ones)
* Graphic & Print Design
Located...
15 Halo Pines, Angel Fire, NM 87710
(Inside the North Country Real Estate offices, left side)
Mon: 10am to 2pm
Tues: 10am to 2pm
Thurs: 10am to 2pm
(unless out on appointments, see schedule above!)
On call evenings and weekends
Your place or mine!
(575) 737-8822