Located in the North Country Real Estate offices
---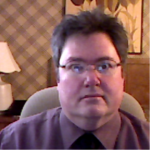 ABOUT ME
Growing up in a small town in Texas really got me ready to live in the mountains, only, you know, less flat. And hot. And brown. And…okay, you get the picture.
I've been out of the country for twelve years (um, it was just Chicago, but I felt like a foreigner) and glad to be back.
For fifteen years, I've worked as the sole technical person in two different manufacturing companies dealing with all their technology needs and special projects, been the go-between with all the customers and their needs in the data/technology/interface areas.  And teaching all that to my co-workers while handling their "IT DOESN'T WORK AND I HAVE A DEADLINE IN 10 MINUTES" panic attacks. We had ice cream after. It was fun.
Before that, I worked in the corporate office of a convenience store chain in Abilene, TX, and ended up converting all 50+ stores from paperwork to in-store data entry, which ended the need for the corporate office. Sigh. Got a case of ice cream, though.
I have a BBA (Bachelor of Business Administration) in Accounting from Abilene Christian Univeristy (YBP!). I'm also in the local Rotary club (and not just for the free pancakes).
From my resume:
IT professional with solid accounting foundation who can deliver innovative solutions with an eye to the bottom line. Offers a history of improvements and simplification to work flows and platforms to increase productivity and reduce manpower requirements. Able to work independently and meet deadlines, adapt to new technologies and strategies as well as investigate, evaluate, implement, document and train others. Experienced in a wide range of business processes including financial, manufacturing, distribution and logistics.