WordPress Security Service ($60/month)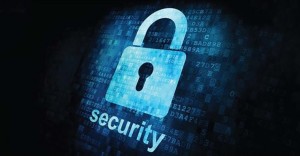 Let's face it, there's a lot of people out there trying to subvert your site. If not to steal your credit card information, then to pass on nefarious programs to your visitors. It takes constant survelliance to keep your website clean and safe. That's why I offer the WORDPRESS SECURITY SERVICE. Not only will you get core, theme and plugin updates within 48 hours of their release (blocking deadly security holes), you'll also have a weekly backup of your site (the better to restore a hacked site) and daily monitoring of your files (to catch the hacks). This does not completely guarantee that your site will not be hacked, but blocking obvious security holes as well as identifying and cleaning potential threats will safeguard your customers/visitors when they visit.
If you have any questions about this service, feel free to call (575-737-8822), email or contact me via the top left tab.
Cost – $60 per month.
What I will need:
Admin (or superadmin) access to your wordpress site.  If you do not know how to add users to your site, I will need your admin login to use once to set myself up.
Access to your webhosting account.
Permission to add code and plugins to your WordPress site. Most of these will be invisible to your customers.
What I will do:
Weekly full backups to a remote location of your WordPress site.
Scheduled security scans of your backend files for unauthorized changes.
Outside monitoring of your site — checking what your customers see.
Core, theme and plugin updating within 48 hours of a new release.
Implement security practices such as limiting login attempts, forcing secure passwords and other security measures. If your login is "admin", it will be changed!
In the event of a security breach, the first hour of cleaning/removal is covered. This should handle most common hacking attempts.
What I will not do:
I will not add, remove or change any content, unless that content offers a threat to your security (such as code snippets, file, images, etc).
The cost of the service does not include any modifications to your site to conform to core, theme or plugin updates or make any changes due to new or removed features. If you wish for me to adjust your site, that is a separate hourly charge.
Sign Up
[contact-form-7 id="486″ title="WSS Setup"]