WordPress Update Service  ($30/month)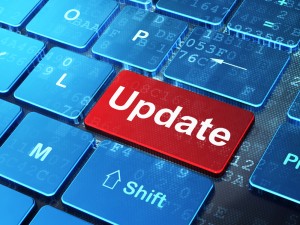 One of the easiest ways to hack a website is through security holes already found by others. To keep these holes plugged, your core WordPress site, your themes and plugins need to be update as soon as possible when patches are released. This service will keep your site current as I check your WordPress twice a month (on the 2nd and 16th) and install any updates needed.
If you have any questions about this service, feel free to call (575-737-8822), email or contact me via the top left tab.
Cost – $30 per month.
What I will need:
Admin (or superadmin) access to your wordpress site.  If you do not know how to add users to your site, I will need your admin login to use once to set myself up.
What I will do:
On the 2nd and 16th (or 3rd and 17th) of each month, I will check and install any updates to your current wordpress core, themes or plugins, and check that your site is still working after the update. If there is a failure, I will attempt to update a second time. In the case of continued failure, I will alert you via email.
What I will not do:
I will not add, remove or change any content, theme, plugins or settings on your site.
The cost of the service does not include any modifications to your site to conform to core, theme or plugin updates or make any changes due to new or removed features. If you wish for me to adjust your site, that is a separate hourly charge.
Sign Up
[contact-form-7 id="475″ title="WUS Setup"]